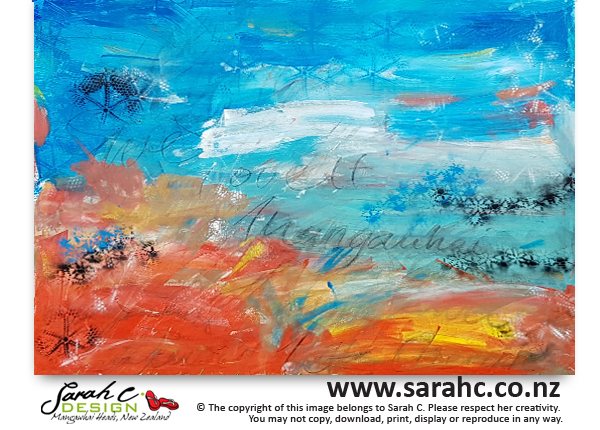 Original Sarah C Artwork: Protection?
$980.00
Part of "This is My Rock" series of artworks. A mixed media, experimental artwork on canvas with high gloss finish, using paint, dyes and inks. An expressive piece, inspired by nature and Mangawhai. Ready to hang, 48 x 36".
Please note this is an Original Sarah C Artwork and we're sorry but it cannot be shipped to you because of insurances. You will need to collect from the Sarah C Gallery in Mangawhai Heads or arrange another method of receiving the item. Give us a call to discuss, freephone 0800 72 72 42 or email sarah@sarahcdesign.co.nz.