Mangawhai Garden Ramble
It's not art – but there is an art to it BY SARAH C So we have agreed to take part in the Mangawhai Garden Ramble this year. It's with some trepidation that we welcome all manner of gardeners, lookers and wanderers into our garden. Sure, folks come in all the time to look at the Sarah C Gallery and explore the artworks scattered around the front garden, but this…
New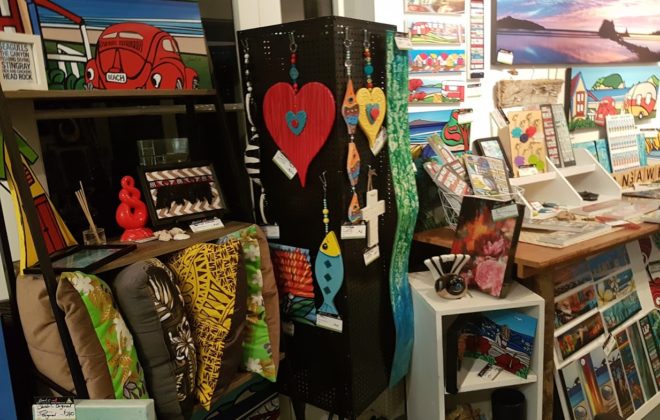 A Selection from the Sarah C Gallery
A taste of the gorgeous pieces available in the gallery. Lots of indoor and outdoor pieces, great gifts and fabulous momentos of New Zealand.  Come and visit us in Mangawhai Heads.
Ceramic Flowers for the Weekend
Ceramic Flowers have arrived in the gallery. Call into the Sarah C Gallery over the weekend and take home some of our colour and bright for your garden.
New
Kowhaiwhai Heart – Set of three Art Blocks
Morena. Just finished these Kowhaiwhai Heart Art Blocks yesterday. They are available as a set of three, in either the white base ($40) or the black base ($60). Gorgeous gifts and light to send overseas. https://www.sarahcdesign.co.nz/…/indoor-art/heart-kowhaiwh…/
New
Originals and Objects
Added a few new Original Artworks to the page today – Check out these vibrant paintings. Awesome in any room of the house or office. Fabulous buying at just $249!
Corrugated Artwork – Update
A huge Thank You for our customers who have been waiting patiently for Corrugated Iron Artworks. We can now offer limited designs on this medium and we are so pleased to let you know! I started making corrugated iron artworks about 15 years ago… where on earth does the time go. We have a few in the Gallery and I'm slowly adding the new ones to the website but if…
Original Abstract
Gorgeous artwork – inspired by many hours spent around Northland's coastline. A mixed media artwork.
Comfy Cushions
So many to choose from and priced at just $18 each – Fabulous buying!
Glass and Wood
Gorgeous Glass and Wood artworks are in stock again in the Gallery. Call in to learn the inspiration behind these stunning pieces. Priced from $57 to $165 each.